Hello everyone,
Shortly after returning home with our new 10th Anniversary Edition 301BQ, I started to notice mouse droppings inside some of the cabinets inside the trailer. I inspected the underside of the trailer, made sure everything was sealed and filed the issue away in my mind. As the summer faded and the temperatures started to drop, I began to notice more droppings in the trailer. Main areas were under the kitchen sink and in the front basement. I set out some traps and sure enough we began to harvest mice. Clearly we had a pretty significant access point. You might think a mouse or two might be able to squeeze through a random opening, but a continuous stream would indicate the mice are not working very hard to get in.
I crawl back under the trailer and really begin to inspect the entire underside. It did not take long to find the access point, actually there are numerous potential access points. I first noticed the slide design has several areas where it appears a mouse could enter. Below is a picture of the slide mechanism with the slide extended, notice the access holes in the frame around both the cylinder and the geared mechanism. The next picture shows the slide retracted, the motor does not seal the hole and the hole next to the geared mechanism is still accessible. Curious if anyone else has this construction and if they have had problems?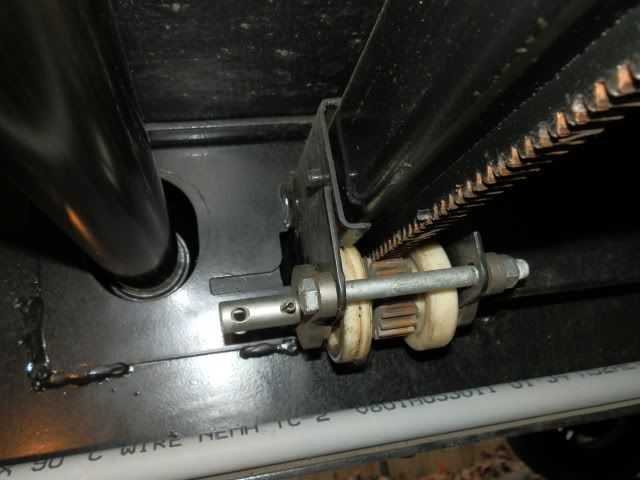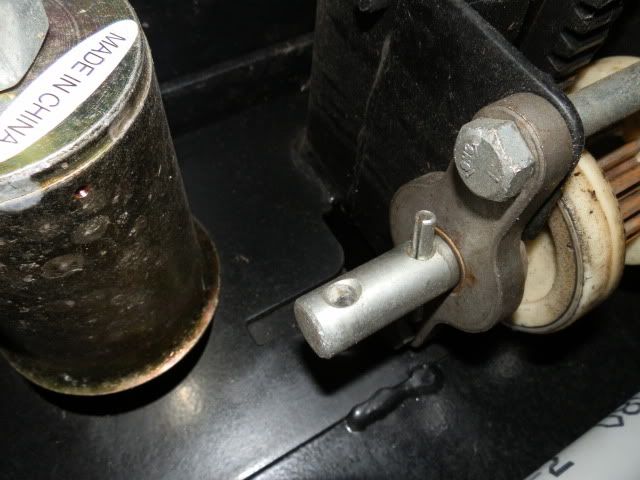 The next access point is an issue with the 10th Anniversary Edition. Looking from the underside of the trailer behind the fiberglass nose cap, you will find that the area is completely open. No attempt has been made to seal this area off. Mice are free to gain access behind the cap and into the interior wall. Once the mice get inside here, there is no telling where they can go. If you look closely, you can also see where the mice can gain entry into the aluminum frame material. A nice, easy path to other areas within the trailer. They can also squeeze behind the trim and get into the trailer basement, which explains the concentration of mice droppings in this area.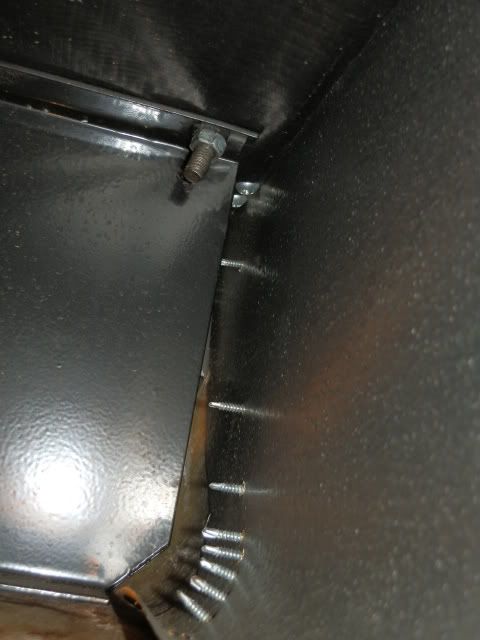 So, anybody else with a 10th Anniversary Edition having mice problems? Does your construction look like mine? What about the slide mechanism, is this the same as pre-2012 editions? I had no mice problems on my previous Outback, never saw any evidence, never caught one.
Thanks for any insight or suggestions.
DAN